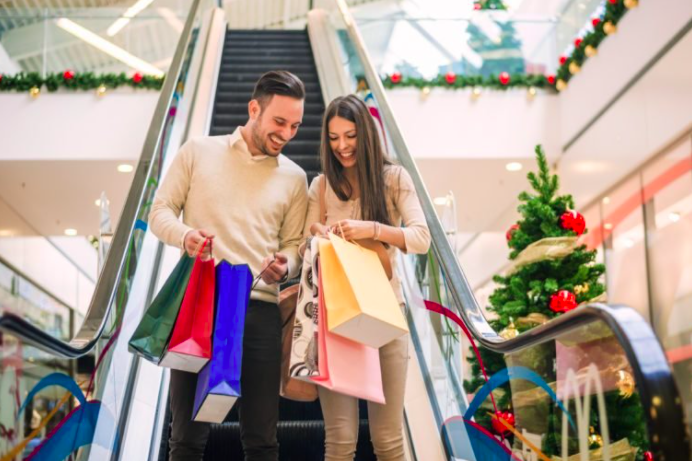 Ukrainians can look forward to a normal shopping this weekend and, probably through Friday December 25, Catholic Christmas. Prime Minister Shmygal said November's weekend shopping bans had cut the spread of the coronavirus.
Yesterday morning, 13,141 new cases were announced, down from a daily average of 16,500 late last week. However, in Kyiv Mayor Klitschko said yesterday that a record 1,735 new coronavirus cases had been confirmed. Eight months after the first cases were confirmed in Ukraine, "about 3% of Ukraine's population of Ukraine have already had COVID-19," Deputy Health Minister Iryna Mykychak tells Telegraf media outlet.
With a big budget funding gap looming, Ukraine may tap the international Eurobond market for up $1 billion in short term financing, Prime Minister Shmygal told the  Korrespondent news site. He asserts the IMF will announce the date of its review mission in coming days. This would indicate that the $5 billion Stand By Agreement signed six months ago is back on track. Shmygal also said the government could sell $2 billion worth of Hryvnia bonds in coming weeks. On Tuesday, the government sold $93 million worth of Hryvnia bonds.
Timothy Ash writes from London: "Surprised it took them so long given the strength of global beta which has seen Ukraine's borrowing costs in the Eurobond market crash 200bps lower over the past month or so. The appetite for yield is so strong post US elections that people are willing to look beyond challenges in individual country stories – and in Ukraine's case — challenges to the anti corruption agenda, which is stalling IMF lending…Markets may not be so forgiving in 2021, so they really need to use the window being provided by cheap global financing conditions to crack on with those much needed reforms. Not entirely sure why you would only do a six month issue – market feels open to 5Y or 10y deal, and not sure that six months down the line pricing will be much cheaper."
Through October, Ukraine has attracted $221 million in new direct foreign investment — 5% of the $4.5 billion attracted during the first 10 months of last year, the National Bank of Ukraine reported yesterday. Similarly, reinvestment by foreigners also fell sharply during the same period: to $639 million, from $2.9 billion this time last year. The Central Bank reported that Foreign loans also plummeted to $219 million, from $640 million last year. Analysts put the blame on the coronavirus recession and on the stalling of Ukraine's movement to clean up the judiciary and implement free market changes.
Corporate raiding — stealing companies through forgeries or force — is up slightly this year compared to last year, reports Ukrinform, citing data from Opendatabot, an  online registry. Through October, 751 corporate raids were recorded in Ukraine, almost the same number as for all of last year. Three quarters were attempted through forged documents. This year 45% of cases go to court.
Ukrzaliznytsia plans to spend almost $1 billion next year on repairing locomotives, cars, and track — almost three times the money spent this year. As posted on the state railroad's site, financing would be: 55% from UZ's funds; 31% from bond sales; and 14% from the state budget.  According to Vladimir Zhmak, UZ's new CEO, the railroad will probably end this year with a $500 million loss, largely due to lost passenger ticket sales. Last year, the railroad recorded a profit of $110 million.
Despite the corona recession, cargo handled by Ukraine's seaports is up by 1% yoy. Through November, the ports handled 146 million tons. Confirming Ukraine's reliance on exports of raw materials, grain and ore exports accounted for 58% of all cargo moving through the ports.
Kyiv's autumn (September-November) was the warmest since local record keeping started in 1881, reports Ukrinform. "The calendar autumn is over but the meteorological winter has not come yet," reports the Borys Sreznevskyi from the  Central Geophysical Observatory which is  located in southern Kyiv. "It will begin when the average daily air temperature starts steadily dropping below 0 °C." Without any sharp freeze forecast, authorities have extended the Dnipro River shipping season for an unprecedented extra month, to Dec. 31.
Editor's Note:  Phew, that was a close call! National Anti-Corruption Bureau detectives were all set yesterday to arrest Oleg Tatarov, deputy chief of presidential staff, on bribery charges, when President Zelenskiy's hand-picked Prosecutor General Iryna Venediktova swooped in and took four prosecutors off the case. That is the version presented last night by censor.net, the Kyiv Post and other news sites around town. Gosh, I hope that no one in the IMF office in Kyiv reads Ukrainian or English. With best regards, Jim Brooke