UBN Network member benefits include access to
Network Events
Learn and Engage
Be part of essential conversations with high profile speakers, opinion leaders, decision makers, high ranking government officials, global industry leaders.
Exclusive Materials
Research and Analysis
Explore regional political and macroeconomic trends through benchmarking surveys, quarterly reports, and macroeconomic forecasts from recognized authors.
Personalised Briefings
Streamline Communication
Request a private meeting for a tailored briefing based on your company's sector and interest, prepared by the experts of the UBN Network Team.
GRAND OPENING EVENT • KYIV, UKRAINE
War
&

Business

Parkovy Convention and Exhibition Center

Engage in thought-provoking panel discussions, gain insights from industry leaders, and explore innovative strategies for collaboration. Network with like-minded professionals, find new ways to deal with challenges of doing business in the time of war.

Registration will begin at 8:30 and the program itself at 9:00
Subscribe to our newsletter to be notified of any changes. You can get more details about the event by subscribing to the newsletter
Event Panels
At the event, after providing our Business & Economic Outlook for Ukraine in 2024, we will then hold two separate panels examining the outlook for the war and the business environment
FIRST PANEL
War
&

Ukraine

On our first panel, we will hear from two government officials who have unique insights into the Ukrainian military and overall defense sector. These officials will give their outlook for the war next year and beyond, taking into consideration issues related to weapons production and usage, Western support, and Russia's capabilities.
SECOND PANEL
Doing Business
&

War

On our second panel, we will discuss how businesses are planning for 2024, taking into account demand considerations, pricing, relations with distributors, and talent management. Denis Golubchykov, the general manager of Johnson & Johnson, and Yuri Donets, the general manager of Schneider Group, will be offering their views of the market and best practices.
Event Speakers and Panelists
UBN Network is bringing together recognized experts on the war, successful top-managers, high-ranking government officials to navigate and guide businesses through the war-torn economy of modern Ukraine.
Peter Dickinson

UkraineAlert Editor at Atlantic Council

Denis Golubchykov

Country Manager Ukraine Johnson & Johnson Consumer Health

Yuri Donets

Partner at SCHNEIDER GROUP

Mark McNamee

UBN Network Co-Founder, is a former Managing Director at FrontierView

Andrew Pryma

Ukraine Business News Founder, UBN Network Co-Founder

+2 panelists

Panelist info will be available only to the event attendees and UBN Network members
Streamline Communication
Personalized Meetings
Request a private meeting with tailored briefings and research based on your business area of interest, prepared by high-profile experts of UBN Network Team.
Coming soon
Subscribe to our newsletter to be notified of any changes. Reservations for personal appointments are not available at this time.
exclusive & tailored materials
UBN Network Research Team Expertise
Unique and in-depth research and the information you need to make business and investment decisions
benchmarking surveys

Specialized studies focused on key operational indicators

Macroeconomic forecasts

Exclusively researched data for regional and global markets and commodities

quarterly reports

In-depth analysis on Ukraine's political, economic, and business outlook
Ukraine Market Review Sample
DOWNLOAD PREVIEW
Founders of Ukraine Business Network
The founders of the UBN Network platform are the owners of the largest and most relevant platform UBN News, which informs the heads of leading Ukrainian enterprises, investment banks, law firms and the government every morning.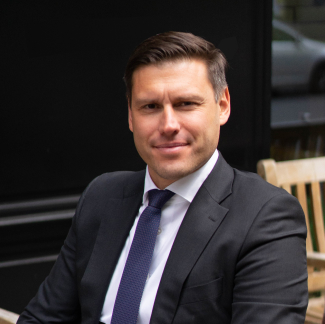 Andrew Pryma
Investor, Ukraine Business News (UBN) Founder
Accomplished and Motivated Business leader with 12 years of progressive experience in Investment Management. Andrew Pryma is a former investment banker with Goldman Sachs (NYC) and a financial analyst at Tishman Speyer (NYC). Andrew founded Ukraine Business News in 2018 and is a Co-Founder of UBN Network. Andrew holds an MBA from Case Western Reserve University (USA) and is a Zhytomyr Polytechnic State University graduate.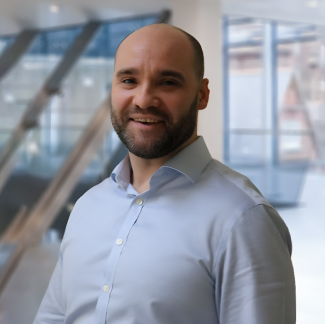 Mark McNamee
Former Managing Director at FrontierView
Former Managing Director at FrontierView specialising in research and production on Ukraine and CIS Markets. Mark has published articles with Harvard Business Review, and his analytical work has been cited in television and print by the BBC, Bloomberg, Forbes, Wall Street Journal, MSNBC, CNBC, and Intellinews. Earlier, Mark taught courses on counterterrorism to CIA/FBI agents at the US Army Combating Terrorism Center as well as a course on Investing in Emerging Markets at the London Institute of Banking & Finance (LIBF).
UBN Brand is Trusted by 4000+ Companies
...and many others
Frequently Asked Questions
Everything you need to know about UBN Network
Who can join?
You can apply for membership if you are a business owner, an International or local top executive, a manager, a government official, or an investor. After review, we will notify you about your membership.
What is a membership fee?
The UBN Network membership fee is $3000 per year. After approval, you will receive 3-month free trial period. You will be charged a year fee if you do not cancel your membership after the expired trial.
What is the value?
You will be part of 4 large events per year. You'll have access to monthly and quarterly reports, analyst briefings, news commentary, and forecasts, all of which will be available on our website. You can participate in discussions of the events and become a panelist. You will get access to unique and deep market research insights that will benefit your business. UBN Network team can also come to your office and perform briefings tailored for your team.
Who are the members of the UBN Network Community?
B2C, B2B, HC, industrials, finance, law, HR, construction, real estate, energy, etc. Some education and governmental agencies are also involved as members or event participants.
How many events per membership?
There are 4 large events per year. Besides that, you'll have access to monthly and quarterly reports, analyst briefings, news commentary, and forecasts. Smaller monthly events will be launched in 2024.
Is UBN Network consulting available for live briefings for my business?
Yes, and it's part of the subscription.
Can I promote my business to UBN Network members?
Yes, you can become:
A sponsor for a single event for an additional fee.
Become our exclusive category partner for 1 year.
Can I attend UBN Network events if I am not a member?
UBN Network events are planned for our members only. For potential members who are keen to join our business network, please e-mail
network@ubn.news
Become a UBN Network exclusive partner
UBN Network is open to an Exclusive Partnership with businesses as sponsors. There will be only one sponsor per sector, and the sponsor will have exclusive rights to promote its brand and products, while enjoying the exposure and introduction to our well-established network.
Exclusive advertising rights
Your company will have exclusive advertising rights during our event
brand positioning opportunity
You will position your brand in front of Ukrainian and international audiences
Wide coverage of services
Receive broad exposure for your company's brand and services
Email us to become a partner
Partnernetwork@ubn.news
Unique opportunity to receive 3 months of free premium membership
Private Events

Learn and Engage

Exclusive discussions with 50-100 participants from different industries

Be part of essential conversations
with decision makers

Forum for in-person networking and live benchmarking of issues and expectations

Exclusive Materials

Research and Analysis

Explore regional upcoming political and macroeconomic trends

Benchmarking surveys, quarterly reports, and macroeconomic forecasts

Budgeting, talent management research and Ukraine's development prospects

Personalized Meetings

Streamline Communication

Request a private meeting with
tailored briefings and research

Holding personal meetings with each UBN Network member and his team
for individual analysis of the market,
needs and interests