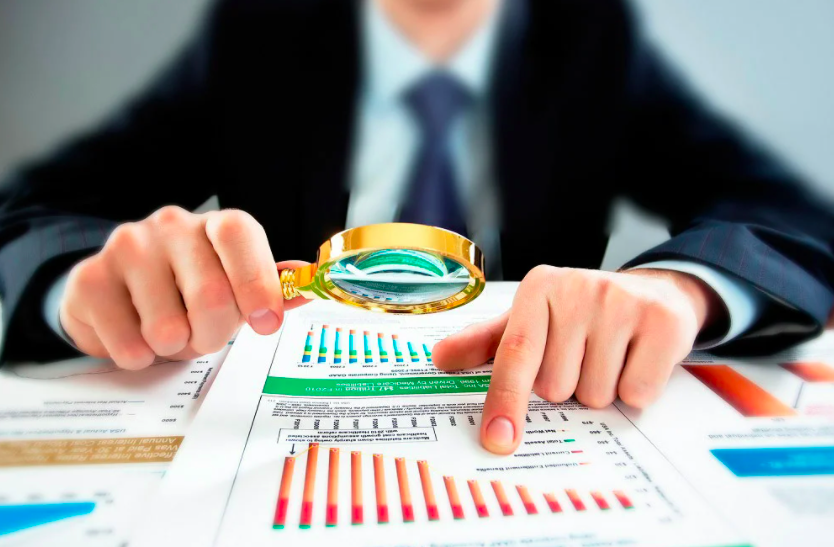 Thursday, December 17
$100 Million Venture Fund Hunts Ukrainian IT Startups…Silicon Valley, NASA and Turkey Invest in Ukraine Tech…American University in Kyiv Aims for 3,900 Students by 2026…$75 Million Plan for a New River Port for Kyiv…EBA Survey: Ukraine's Courts Scare Away Foreign Investors
Investment company Quarter Partners has launched an IT venture fund, promising to invest $100 million in Ukrainian startups or international ones with Ukrainian ties. Acting as an 'angel investor,' the fund provides funding from the pre-seed round to Round B, when a company expands its market "with maximum value and a sustainable business model," Denis Valvachev, CEO and Managing Partner of the fund, QPDigital, said in a press release. Focusing on IT-logistics, digital healthcare, game development, blockchain and artificial intelligence, QPDigital already has invested $2.6 millions into six startups.
Kyiv deepfake startup RefaceAI has raised $5.5 million from Silicon Valley investors, Roman Mogylnyi, a co-founder, wrote on Facebook. Since launch last January, the face-swapping app has been downloaded 70 million times. Entertaining for the coronavirus shut in generation, Reface now ranks among the top apps on the AppStore and Google Play. Mogylnyi believes the technology will open up a new era of 'gamification' of movies and sports.
NASA has signed a $9.8 million contract with a Ukrainian-American aerospace company to launch small satellites for space research, reports the U.S. space agency. Firefly Black, a unit of Max Polyakov's Firefly Aerospace, would launch the miniature satellites into low earth orbits for research.  With its workforce of 310 divided between Texas and Polyakov's native Dnipro, Firefly Aerospace is also developing a robotic moon lander for NASA's Moon Payload Program. Next year, Firefly plans to test launch from California its Alpha rocket, a two-stage missile capable of placing a 1-ton payload into low earth orbit.
Antonov Airlines has carried its largest satellite to date – a 55-ton Space X communications satellite — from Toulouse, France to Titusville, Florida, home of the commercial airport serving the Kennedy Space Center. Ukraine's preeminent air cargo company used an An-124 Ruslan to fly the satellite 7,300 km, near the upper flight range for that size payload.
Forty Belarusian tech companies and 2,000 IT workers have moved to Ukraine in the four months since protests erupted after Alexander Lukashenko claimed to have won the Presidential Election. The Belarusian service of Radio Svoboda reports from Kyiv on Ukraine's effort to recruit Belarusian IT workers and companies, detailing salaries, taxes and work permits.
Turkey's top military procurement official Ismail Demir has signed agreements in Kyiv for the technology transfer and joint production of attack drones and corvette warships, Ukraine's Defense Ministry announced Monday. The small warships would be used by both countries for coastal patrols in the Black Sea. Following Demir's visit, Serdar Huseyin Yildirim, Head of the Turkish Space Agency, announced a Turkey-Ukraine agreement for joint production of satellites and rockets, reported DefenseNews, a Washington-based news site.
Separately, Al-Monitor, another US-based new site, reported that in the second half of November Ukrainian forces tested Turkish-made Bayraktar TB2 combat drones over the Sea of Azov and around Kramatorsk, Donetsk region. Last month, Ruslan Khomchak, Commander-in-Chief of Ukraine's Armed Forces, announced that Kyiv is considering buying five of the drones. At the same time, UkrOboronProm and Turkey's Baykar Makina, manufacturer of the Bayraktar drones, decided to form a joint venture for Ukraine to domestically produce 48 TB2 drones. Military analysts say these drones helped Azerbaijan win last month's war between Armenia and Azerbaijan.
The new UK-Ukraine trade agreement has been ratified by both countries' parliaments and will take effect on January 1, 2021 Taras Kachka, Ukraine's Trade Representative, wrote on Facebook. The new pact allows for free trade in farm products not subject to quotas. Seen as a stopgap measure to put in place before Brexit takes effect two weeks from now, the new deal is already slated for renegotiation in 2021.
Former US Envoy to Ukraine Kurt Volker is spearheading an ambitious project to open next September at the American University in Kyiv. Announced this week, the new University aims to enroll 3,900 students and bring in $26 million in tuition fees by 2026. Offering US-standard education in Ukraine, the new university is being developed with Arizona State University and Cintana Education, a public benefit corporation that works with ASU on international education. According to a recent survey by Ernst & Young, 87% of Ukraine's employers do not believe that higher education meets current needs, and 91% of Ukrainian students said they would study in English at a Ukrainian-American university in Ukraine.
Betting on the revival of river cargo, the KPS Group is drawing up plans for a 5-year, $75 million project to build a multimodal port capable of doubling Kyiv's river cargo volumes by 2027. With rail and highway access, the site would be on 16 hectares of industrial land in Telychka, immediately south of Pivdennyi Bridge, Kyiv's southernmost bridge. KPS Group has a lease on the land, is drawing up feasibility studies and is talking with potential foreign investors, Serhiy Ovchinnikov, the company project manager, told the Center for Transportation Studies.
"Only 1 in 10 CEOs expect the investment climate to improve in 2021," is the bleak headline on a survey of 101 managers in Ukraine conducted for European Business Association by Vasil Kisil & Partners law firm. Ukraine's 'investment attractiveness index' has fallen to 2.4 points out of a possible five, the lowest level since 2013, reported the EBA. Two thirds of executives polled said Ukraine's investment climate worsened in the second half of 2020, compared to the first half. Looking ahead, 45% predicted the climate will get worse in 2021, 45% said it will not change, and 10% said it will get better.
A dysfunctional judicial system and government corruption were cited as the top two investor turnoffs. "94% of respondents believe that a weak judicial system is one of the reasons for Ukraine′s low investment attractiveness," said Andriy Stelmashchuk, managing partner of Vasil Kisil. Anna Derevyanko, the EBA's executive director since 2003, said: "Enough time has been wasted, so now the country needs proper decisive actions to improve the business climate and economic development."
Editor's Note: In the 1980s, when I worked in West Africa, I wrote a story for The New York Times on how entrepreneurs used tribal connections to get small business loans in a country where trust was rock bottom in the Western-style courts. (Read: "Informal Capitalism Grows in Cameroon.") That path only works in a low level economy where kinship ties are strong. If Ukraine wants to have a modern economy, attractive to foreign investors, it will have to bite the bullet and build a modern, EU-standard judiciary. Otherwise, crippled by a lack of capital, Kyiv could be left behind, lampooned as 'Douala-on-the-Dnipro.' With Best Regards, Jim Brooke