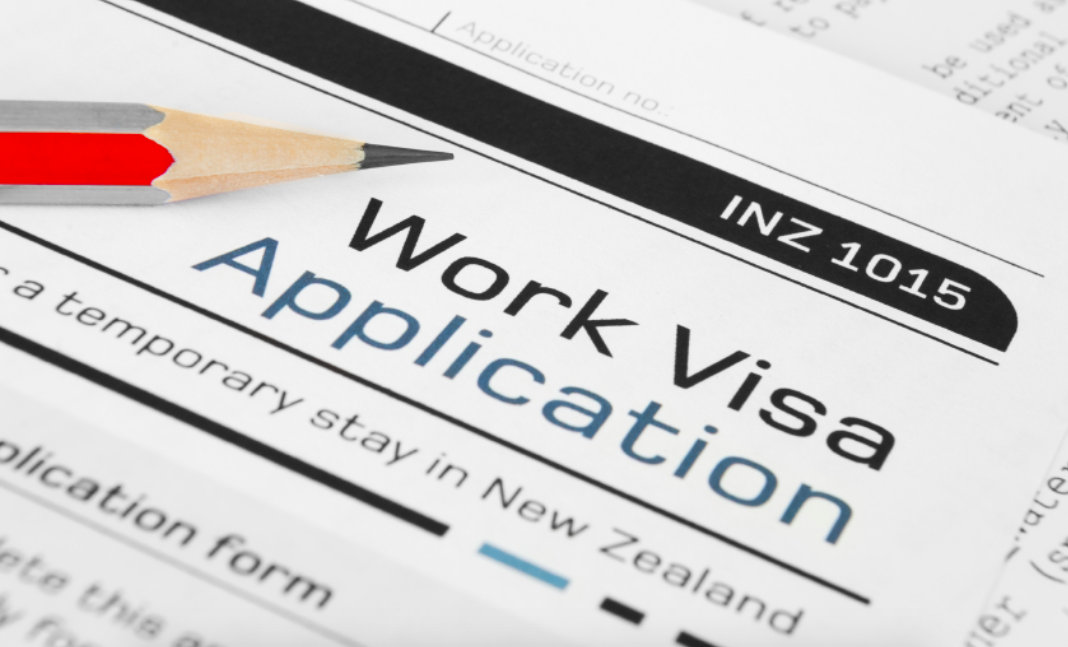 Wednesday, December 2
Ukraine Supplies Half of EU's Migrant Workers...EU Nations Invest to Upgrade Ukraine's Border Crossings...Brazil and Ukraine Explore Arms Production Partnerships...Turkey and Ukraine Explore Investments in Ports, Roads and Rail...Foreign Investors Tiptoe Back to Hryvnia Bond Market
Highlighting Ukraine's emerging role as the EU's reserve labor pool, Ukrainians accounted for 55% of the 1.2 million first time residence permits granted last year to all non-EU citizens for work in the EU, according to a new Eurostat report. Last year, 660,000 Ukrainians received these first time work-related permits, a 19% jump over 2018. This was 13 times greater than the next labor source – India, with 50,000 – and 16 times the third ranked country – Belarus, with 41,000. These numbers do not count Ukrainians who are in the EU on long stay visas or the back and forth flood of informal workers who take advantage of the 90-day visa-free regime.
The bulk of the 756,548 Ukrainians who got first time residency in the EU last year went to Poland – 79%. Spreading into the Baltics and around Central Europe, Ukrainians accounted for the top nationality of foreign workers granted residency in eight EU nations:  Latvia, Lithuania, Estonia, Finland, Poland, Hungary, Slovakia and the Czech Republic. In contrast to the fast growth of Ukrainians, EU 'initial residence permits' issued to all nationalities for all reasons increased last year by 6%, to 3 million.
With cross border traffic expected to rebound this spring, assuming vaccines diminish the coronavirus pandemic, EU nations are helping Ukraine upgrade its often outdated border crossings. In coming weeks, EU and Ukrainian experts are to complete a comprehensive survey of Ukraine's border crossings with its seven land neighbors. Once reforms are adopted the EU "will support their implementation to enable border management agencies to offer better service delivery to people, promote regional cooperation, cross-border trade," the EU's mission to Ukraine said yesterday of the 3-year project.
Poland is lending Ukraine €100 million to upgrade the 13 land border crossings between the two nations. The 30-year, low interest loan also will help upgrade Ukraine's road and rail approaches to the 535 km long joint border. Yesterday, the Rada finally approved enabling legislation for the loan. It was first agreed upon five years ago.
Estonia will help Ukraine install two electronic border crossing systems at two of Ukraine's busiest land crossings – Chop with Hungary, and Uzhgorod with Slovakia. Using Estonian experience, the goal is to cut lines of cars and pedestrians, according to an agreement signed Friday by Estonia's Prime Minister, Jüri Ratas, and Ukraine's Prime Minister, Denys Shmyhal.
Brazil and Ukraine, two of the world's second tier arms exporters, started discussing possible joint ventures yesterday, the start of a 5-day visit to Ukraine by executives of 13 from Brazil's top arms producers. Led by Brazil's Deputy Defense Minister Marcus Dego Rosas Pontis the delegation includes representatives from: Avibrás, Embraer, Imbel, Taurus, Kryptus, Atech, Condor, Nitroquímica, SLO3, Inspirar, Nanonib,  Senai Cimatec, and Akaer. The Brazilians discussed with their Ukrainian counterparts joint production and modernization of battle tanks; missile systems and air defense equipment; cybersecurity, ammunition, small arms, drones, aerospace, radar and satellite systems.
This week's face to face meetings follow a video conference two months ago with the participation of UkrOboronProm executives and Rosas Pontis, who is Brazil's director of Secretariat for Defense Products. "It will be a two-way road," Ukraine's  Minister of Strategic Industries Oleh Urusky wrote yesterday on Facebook. "Our countries are launching a new area of ​​cooperation that has great prospects."
Ending a 2-day trip to Turkey yesterday, Prime Minister Shmygal told reporters that his delegation invited Turkish companies to participate in concessions for international highways and for two Black Sea ports. In meetings in Istanbul and Ankara, he invited Turkish investors to build high speed passenger rail lines, housing for Crimean Tatars displaced from Crimea, and modern city hospitals. Ukrinform reports that the highway section that Shmygal pitched to Turkish construction companies is the Brody-Lviv-Krakovets highway, a heavily trafficked, 250 km section of the M10 that now takes four hours.
As Ukraine's defense partnership with Turkey extends to the air, the air forces of the two nations have discussed the possibility of data exchange "including airspace monitoring" under NATO's Air Situation Data Exchange program, Ukraine's Defense Ministry reports. Turkey is a member of NATO.  Both countries plan to develop gas fields in their sectors of the Black Sea. Ukrinform reports: "The parties agreed on possible mutual exchange of technical data for monitoring the airspace of exclusive economic zones, which will allow Ukraine to assess the situation in its own exclusive economic zone, preventing possible threats from the Russian Federation."
With Turkish investors interested in buying one quarter of shares of jet engine maker Motor Sich, the original Chinese buyers plan to appeal their third rejection by Ukraine's Antimonopoly Committee. Kharkiv's DCH Group, minority partners of the Chinese group, say they are appealing the Committee's latest rejection, saying it was based on 'formalities.'
Defying the recession, Ukrzaliznytsia, the nation's main cargo hauler, carried 7% more freight in November than in November of last year. Approaching the railroad's target of 1 million tons a day, UZ carried 27 million tons during the first 29 days of November, reports the Center for Transportation Strategies. Domestic traffic, largely to the seaports, was up 21%, to 13 million tons. Turnover time for freight cars was cut by one third, to 7.8 days. Freight train speeds increased by 5%, to 35 km/h.
The Finance Ministry sold at auction yesterday the hryvnia equivalent of $93 million in government bonds. The 3-month bond was the most popular, accounting for 74% of sale, the Ministry reported on Facebook. It had a weighted average return of 9.89%. The return on 1-year bonds was 10.93%, up 17 basis points from one week earlier. The volume sold was only 16% of last week's partly because the Ministry face $350 million worth of redemptions that week.
ICU gives this insight into the Nov. 24 auction: "For the first time since the end of February, foreigners' portfolios rose during a week, albeit by a small amount. The increase amounted to just UAH182m (US$6m)… It looks like the main reason for such purchases is an increase in global demand for risk-on assets amid relatively moderate hryvnia exchange-rate fluctuations last weeks. This could provide incentive for some foreigners to purchase bills at primary market, given rates started at 10%, in expectation that the hryvnia will not weaken or even appreciate."
Bolstered by fresh snow, Bukovel, Ukraine's largest mountain resort, opens this weekend for skiing and snowboarding. "We invite you to the Ukrainian Carpathians," Bukovel director Oleksandr Shevchenko writes on Facebook. "There is no virus here, just fresh air." Actually, Ivano-Frankivsk region has recorded 36,434 coronavirus cases since mid-March. It is not known if ski areas will be affected by the general lockdown, forecast for late December.
Editor's Note: The story behind the story: The outburst by Oleg Tatarov against the National Anti-Corruption Bureau, may have been prompted by a bribery investigation of him by the agency, reports Ukrainska Pravda and the Kyiv Post. Tatarov, a former Interior Ministry official under President Yanukovych launched a verbal tirade against the agency just as President Zelenskiy was telling the IMF and Western ambassadors that the agency hashis administration's full support. To smooth things over, Zelenskiy's office hurried out a statement saying that the attacks were Tatarov's "personal opinion." Timothy Ash opines from London: "The Zelenskiy team needs to step up big time to unblock IMF financing…it will require a Biden presidency to re-engage with Ukraine for this to happen."  With best regards, Jim Brooke.