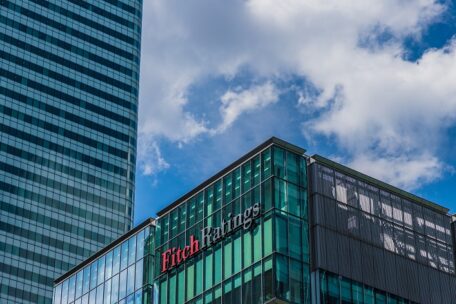 Tuesday, January 24, 2023
Fitch Ratings forecasts the growth of Ukraine's economy in 2023.
The American rating agency Fitch forecasts Ukraine's GDP will grow by 2% in 2023, as the war prevents the return of large numbers of refugees or large-scale investment, and power outages create an additional deterrent. Inflation is forecast to ease to 21% in 2023 from 26.6% in 2022, as the loss of manufacturing capacity, power shortages, and gradual elimination of supply chain disruptions offset weak domestic demand. At the same time, Fitch believes that the budget deficit will decrease to 15.2% of GDP in 2023 from 20.1% in 2022. Fitch also forecasts a rise in total public debt to 84% of GDP by the end of 2023. The agency expects that the goal of attracting $38B in external budget financing in 2023 will be fully achieved. And international reserves at the end of 2023 will be 3.8 months of current foreign receipts compared to 4.0 at the end of 2022.