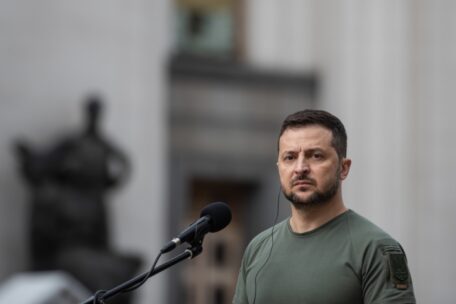 Monday, September 26, 2022
Zelenskyy explains how the supply of air defenses will launch the Ukrainian economy.
President Volodymyr Zelenskyy has called on countries that have or are producing air defense systems to help Ukraine secure its skies and enable the Ukrainian economy to operate. As the president explained in an interview with members of the French media, the country needs air defense systems to provide protection from Russian missiles. In this case, when people feel safe, they will return from abroad, go to work and resume paying taxes. Zelenskyy also added that it is more profitable for partner countries to provide Ukraine with air defense to enable the economy to work rather than simply providing money. The head of state reminded the audience that Ukraine's monthly budget deficit amounts to $5B, and at the beginning of next year, it is expected to be at the $3-3.5B level.