Ukraine's reconstruction may cost €1T, and it should start immediately.
Friday, September 2, 2022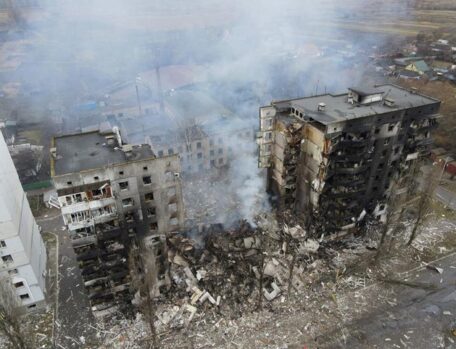 Ukraine may need as much as €1T in outside assistance to repair the damages inflicted by Russia's invasion, according to European Investment Bank chief Werner Hoyer during his speech at the Forum 2000. "I've put the trillion out there because I saw figures in the public space that I consider completely unrealistic when I look at the level of destruction (in Ukraine)," said Hoyer. He also said that the international community should deal with the Ukraine's reconstruction now, without waiting for a "great peace" to arrive. According to him, the main burden of reconstruction will fall on those territories in Ukraine that are free or have been liberated, and that now support the functioning of Ukraine's economy. Hoyer also said he's currently seeking to re-assign EIB commitments worth €1 to €1.5B for the Ukraine reconstruction effort. He may get approval for that as early as this week, reported Bloomberg.
Support UBN team