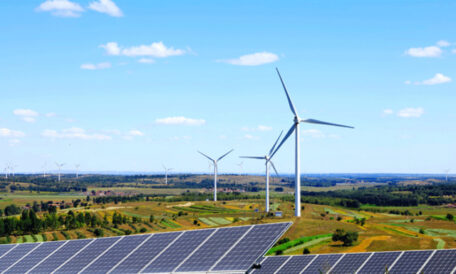 Friday, October 21, 2022
Ukraine's energy sector will be reoriented to renewable energy sources.
The post-war recovery and development of the energy sector must first be fast and sustainable, focusing on innovative technologies and green energy, Deputy Minister of Energy Yaroslav Demchenkov said. "We have significant prospects for developing hydropower as maneuvering capacities for balancing the system. Renewable energy development – wind and solar – must be accompanied by installing electricity storage. Bioenergy is also promising, particularly the construction of thermal power plants utilizing biomass in the context of the gradual replacement of coal generation," he said. The deputy minister added that the direction of renewable gases has significant potential, and Ukraine plans to develop cooperation with Europe in this area.