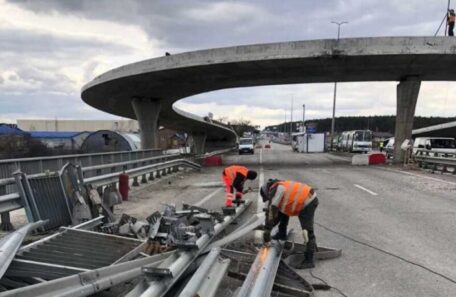 Friday, October 21, 2022
Ukraine and the US will create a joint working group to involve American companies in restoring Ukraine's infrastructure.
Ukraine and the US signed a joint statement regarding Ukraine's infrastructure sustainability and restoration through enhanced bilateral cooperation. The statement describes the creation of a joint working group, which will involve American state institutions, businesses, and experts in restoring Ukraine's infrastructure, the Ministry of Infrastructure reported. American partners are ready to help and create conditions for the involvement of American businesses and experts in this process. The parties agreed to hold the first meeting of the task force soon. The Ministry of Infrastructure of Ukraine, the Ministry of Transport, and the US Department of Commerce will coordinate the group's work.