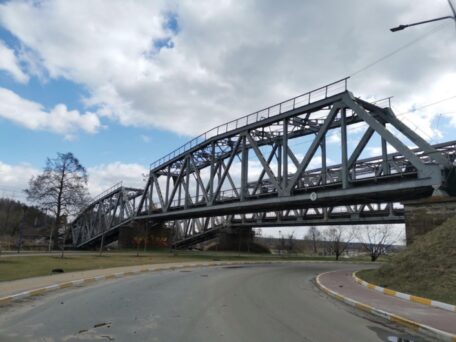 Thursday, September 1, 2022
Ukraine has repaired 50 bridges destroyed by the occupiers.
According to the deputy head of the State Company Ukravtodor, Andriy Ivko, a bridge in the Sumy region became the fiftieth structure the department has managed to restore traffic to since the beginning of the full-scale Russian invasion. According to the deputy head, there are 15 destroyed bridges in the region, 10 of which are on state roads. The official recalled that since the beginning of the war, 15 regions of Ukraine have suffered infrastructural destruction. Russia caused UAH 958B in losses to the road industry. As a result of the war, almost 25,000 kilometers of roads and 311 constructions were damaged or destroyed. Ukravtodor works in the liberated territories of Kyiv, Chernihiv, Sumy, Kharkiv, Zhytomyr, and Mykolaiv regions.