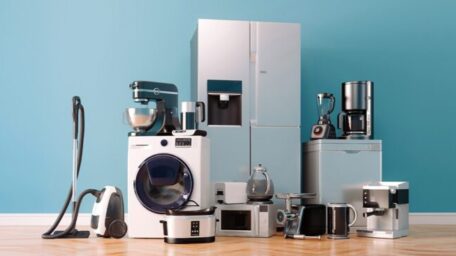 Thursday, September 1, 2022
The war collapsed the household appliance market in Ukraine by 28%.
The volume of the Ukrainian household appliance and electronics market in the first half of 2022 decreased by 28% to $1.3B compared to the same period last year, according to GfK. According to industry experts, the appliance market reached its lowest level in March with a decrease of 59% in monetary terms, but the recovery process began in May. Photographic equipment sales decreased by 47%, audio, and video equipment by 44%, game consoles fell by 72%, and telvisions by 43%. Telecom and IT products, on the contrary, showed the best results with a decrease of 22% each. Sales in the large household appliances category  fell by 33%, small by 29%, and office by 35%. Analysts emphasized that changes in consumer demand are due to migration and the transition from luxury goods to less expensive options.