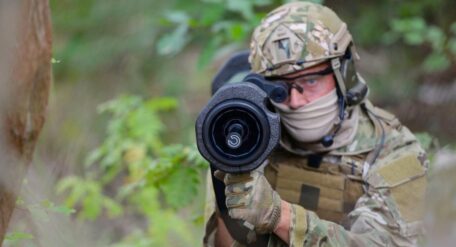 Monday, June 27, 2022
Ukraine has bought 2,900 anti-tank missile systems from Germany.
 On its own initiative and at its own expense, Ukraine has purchased 2,900 RGW 90 Matador anti-tank missile systems from the German company Dynamit Nobel Defence (DND), reported Welt. The German anti-tank missile systems arrived in Ukraine in two shipments – 2,300 and 576 units. In addition, Ukraine signed a contract with DND for 5,100 anti-tank missile systems in March. It is noted that since the beginning of the full-scale Russian invasion, Germany has provided Ukraine with mostly light weapons at its own expense. Thus far, of the 2,700 Strela anti-aircraft missiles promised by Berlin, only 500 were initially delivered, and another 1,500 missiles were delivered only after persistent requests from Kyiv. Ukraine also received 500 Stinger missiles, 3,000 Faust cartridges, and 16 million rounds of ammunition from Germany.