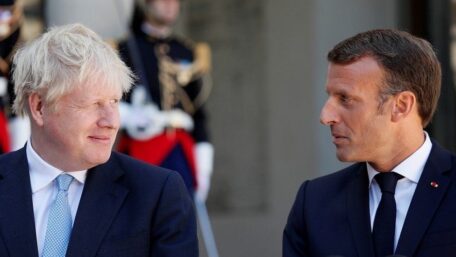 Monday, June 27, 2022
Boris Johnson and President Macron agree to continue supporting Ukraine.
 Prime Minister Boris Johnson met French President Macron at the G7 Summit in Germany and discussed the crisis in Ukraine. They agreed this was a critical moment in the course of the conflict, and that there is an opportunity to turn the tide in the war. Both the Prime Minister and President Macron stressed the need to support Ukraine in order to strengthen their hand in both the war and in any future negotiations. President Macron praised the Prime Minister's ongoing military support to Ukraine, and the leaders agreed to step up this work. The Prime Minister stressed any attempt to settle the conflict now would only cause enduring instability and grant Putin license to manipulate both sovereign countries and international markets in perpetuity.