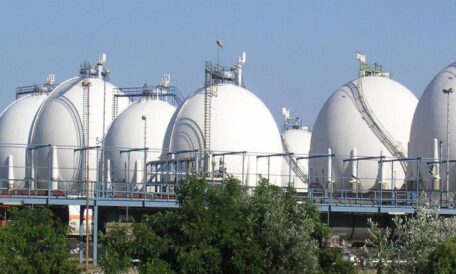 Monday, June 20, 2022
Ukraine has already accumulated half of the gas needed for the upcoming heating season.
 More than 10 billion cubic meters of gas have already been collected in Ukraine's underground gas storage facilities (GHGs), and this volume is constantly growing, announced the Prime Minister of Ukraine, Denys Shmyhal. He stressed that preparations are underway, and by the beginning of the heating season in October, our underground gas storage facilities must have sufficient gas reserves to provide for the heating season under any circumstances. Earlier, the Cabinet of Ministers ordered the accumulation of at least 19 billion cubic meters of gas in Ukrainian gas storage facilities and an increase in the volume of coal in thermal power plants and combined heat and power plant warehouses to at least 2 million tons.