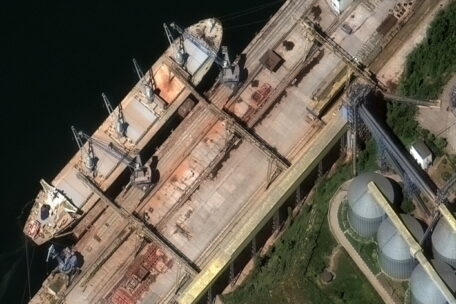 Thursday, July 28, 2022
The US documents the facts of Russia's theft of Ukrainian grain and metals.
The American Initiative for the Study of Russian Piracy (ISRP) launched a new project, RussiaTheftWatch, to reveal the extent and potential consequences of Russia's looting of Ukrainian assets, reported by the ISRP. So far, the ISRP has documented 50 cases of Ukrainian grain and steel theft by Russia. These thefts total about 500,000 tons of wheat, corn, and barley, as well as over 11,000 tons of metal products from the Azovstal plant. It is noted that another 28,000 tons of steel products were loaded onto a ship, and almost 200,000 tons of metal are in the port of Mariupol. Russia can steal these materials at any moment.