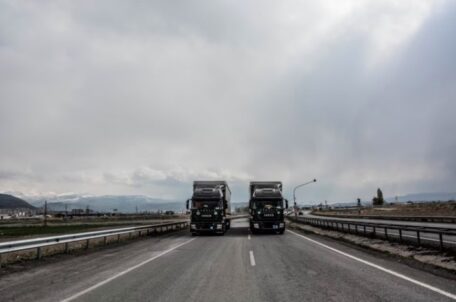 Thursday, July 28, 2022
The EU includes Ukrainian logistics routes in the Trans-European transport network.
The European Commission has changed the indicative maps of the Trans-European Transport Network (TEN-T), including Ukrainian logistics routes, as reported to the Ministry of Infrastructure of Ukraine. The decision is a strategic step in the process of Ukraine's integration into the EU. It will contribute to implementing the Paths of Solidarity initiative regarding exporting Ukrainian agricultural products and delivering humanitarian aid to Ukraine. In particular, the following changes were made: the North-Baltic Corridor was extended through Lviv and Kyiv to Mariupol; the Baltic-Black Sea – Aegean corridor was extended through Lviv, Chernivtsi (Romania and Moldova) and on to Odesa; the Baltic Sea corridors – the Adriatic Sea and the Rhine – Danube will also pass through Lviv. In addition, the European Commission excluded Russian and Belarusian routes from the TEN-T network and lowered the status of routes on EU territory at the junctions with these aggressor countries.