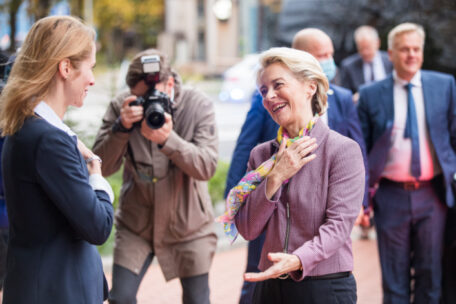 Tuesday, October 11, 2022
The EU has officially announced secondary sanctions against the Russian Federation.
In the new package of sanctions against Russia, the European Commission has developed measures that exclude the possibility of circumventing both the newly introduced and existing restrictions, said the head of the European Commission, Ursula von der Leyen, in Tallinn. This means that sanctions will be introduced against persons and companies from third countries that help the Russian Federation to circumvent sanctions. She also reported that the commission will present a mechanism for controlling gas and electricity prices in the next two weeks. "The goal, as before, is to get rid of Russian blackmail," Von der Leyen emphasized. She also noted that the European Union, along with the United States, has been the biggest supporter of Ukraine since the beginning of the war. And their goal is stable financing of Ukraine in the coming months.