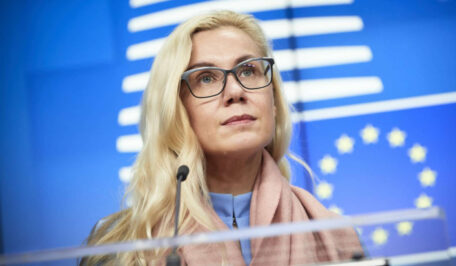 Thursday, October 27, 2022
The EU collected €30.5M for urgent restoration of Ukraine's energy sector.
European Commissioner for Energy Kadri Simson called on the governments and private companies of the EU to donate more money for equipment for Ukraine's energy sector. "The latest missile strikes by Russia in Ukraine were aimed at the energy infrastructure and caused significant destruction. 30% of Ukrainian equipment, such as transformers, fuses, and power lines, were destroyed, which has led to massive power outages," Simson said at a press conference after a meeting of energy ministers of EU countries in Luxembourg. Simson noted that her commissariat operates a fund to support the energy system of Ukraine, which has collected €20.5M. But now, more money will be needed. More than €10M in aid has been provided by private companies, which the European Commissioner also called on to increase their support.