Ukraine seeks to join in the purchase of EU gas to place off-season stocks in Ukrainian storage facilities.
Thursday, October 27, 2022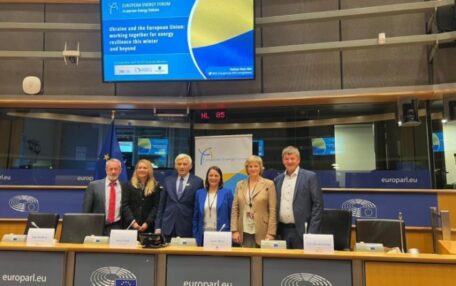 To increase the use of Ukraine's gas infrastructure and strengthen cooperation with the European market, Ukraine should be allowed to participate in the joint purchase of gas for the placement of off-season reserves in Ukrainian storage facilities, said the Director for Interaction with Government Bodies and International Organizations of OGTSU, Olga Bielkova. According to the director, Ukraine's potential as an exporter of renewable and natural gas should not be ignored. Bielkova added that Ukraine offers great potential to the REPowerEU plan, which envisages ridding the EU of dependence on Russian fossil fuels, and would contribute to the development of interregional gas transportation. The repurposing of the existing infrastructure is the key to solving the problem of bottlenecks in the security of gas supplies from the Mediterranean to the countries of Central and Eastern Europe.
Support UBN team