The Danube Shipping Company starts transporting grain to Bulgaria and Romania.
Monday, May 23, 2022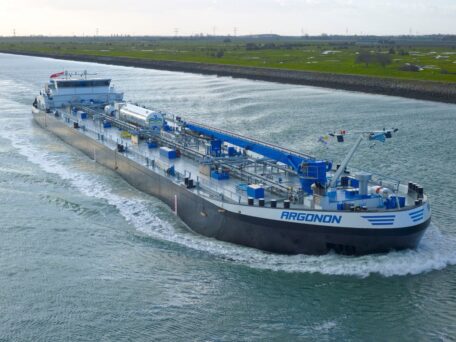 The Ukrainian Danube Shipping Company held 12 auctions to transport grain cargo by its own fleet from the ports of Reni and Izmail, reported auction platform Prozorro.Sales. According to the results of the auctions, the Ukrainian Danube Shipping Company managed to earn UAH 45M ($1.3M) for its transportation services. This, according to the organizers of the tender, will allow the transportation of agricultural products across the Danube River to the ports of Bulgaria and Romania to start. The Shipping Company mobilized a fleet to enable the export of grain from Ukrainian ports on the Danube river. After the large-scale invasion of Russian troops into Ukraine, the company has put an additional 23 barges into operation. As a result, the share of grain in the transshipment at the ports of Reni and Izmail has increased from 12% to 81% since the war.
Support UBN team