Russia is blocking 22 million tons of food in Ukraine ports.
Monday, May 23, 2022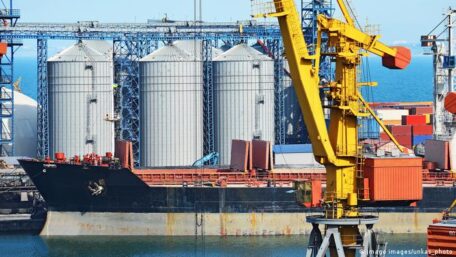 Volodymyr Zelenskyy has accused Russia of blocking the export of 22 million tons of food products and warned that many countries will face a food crisis if their ports are unblocked. "The world community must help Ukraine unblock its seaports otherwise, a food crisis will follow the energy crisis, and many more countries will be faced with it," said Zelenskyy. "We can unblock them in different ways. One of the ways is a military solution. That is why we turn to our partners with inquiries regarding the relevant weapons," Zelenskyy said. The Ukrainian president also accused Moscow of systematically stealing grain products and subsequent attempts to sell them.
Support UBN team