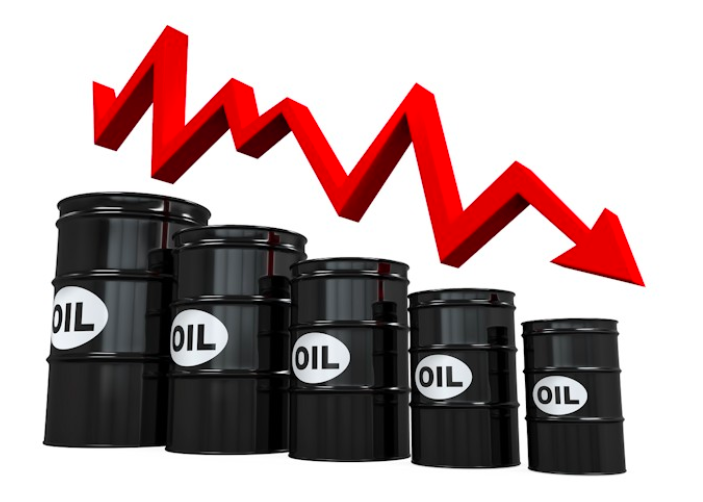 Tuesday, March 10
Ukraine Will Save on Its Oil Import Bill, but a World Recession Would Wipe out Gains...Ukraine Securities Return to Prices of Last Summer...Russia Faces 'Black Tuesday'...Ukraine Poultry Exports Resume to EU...IT Propels Kyiv Office Expansion...1 Million More Cars for Ukraine...4G for Kyiv Metro.
Short term, Monday's oil price crash will help Ukraine, a net energy importer. Oil and gas, Ukraine's top import category, account for one quarter of Ukraine's imports. In 2018, this import bill was $13 billion. On Monday, Brent fell 24% to $34.50 a barrel, nearly a 20-year low. European gas prices already are at 10-year lows.
Long term, a world recession could drag down prices for Ukraine's main commodity exports – food and metals. A recession could come about from an economy battered by spreading coronavirus restrictions and the collapse in energy prices. Starting today, all of Italy is under lockdown as the government seeks to contain coronavirus. The Saudi-Russia feud that triggered the oil collapse shows no sign of easing.
Global investors' flight to safety is returning Ukrainian securities to the levels of last summer. On Monday, the yield on Ukraine's dollar bond due 2028 hit 8.31%, the highest since June and an increase of 183 basis points since Friday. Similarly, nominal prices of Ukraine's GDP warrants fell 7.4% Monday to 82 cents, the lowest since August. The hryvnia devalued by 1% against the dollar, hitting 25.
This financial hurricane catches Ukraine without an Economy Minister or an Energy Minister. After last week's Cabinet purge President Zelenskiy has yet to find replacements. Timothy Ash writes from London: "Who advised Zelenskiy to make this move at such a terrible time in global markets with coronavirus?"
The collapse in oil prices will weaken Russia, Ukraine's geopolitical adversary. When Moscow trading starts today after the March 9 holiday, the ruble is expected to weaken beyond Monday's 4% fall. In London trading Monday, several major Russian companies, including Gazprom, saw their share prices fall by one quarter. In contrast to previous Russian recessions, the economies of Russia and Ukraine are increasingly de-linked, a legacy of six years of war.
Viktor Avdiyenko writes in Apostrophe: "Monday can be called 'black' with full confidence. But Russia is most likely waiting for 'Black Tuesday, when stock markets open there. Russian and foreign analysts predict that oil quotes may continue to fall – up to $20 a barrel, and the dollar will rise to 80 and, possibly, up to 100 rubles."
Meanwhile back in Ukraine's bricks and mortar economy:
Ukraine resumes poultry exports to the EU this week, ending a 6-week suspension due to the discovery of an avian flu case in Vinnytsia Region in mid-January. After imposing a blanket ban on poultry imports from Ukraine, the European Commission decided to zone the ban to a 10 km radius from the affected farm, Khutor. Ten other countries that imposed a ban — including Japan, South Korea, Azerbaijan, Armenia, and Moldova – are expected to follow the EU lead. "MHP resumed exports to the EU since March 7," said Myronivsky Khliboproduct, the company responsible for most of Ukraine's exports.
Last year, Ukraine increased its poultry meat exports by 26%, to a record, 414,000 tons, for $579 million, reports Ukraine's Institute of Agricultural Economics. About one third of exports – 134,262 tons – went to the EU, making Ukraine the third largest supplier, after Brazil and Thailand, reports the European Commission. Last year, Ukraine was the world's sixth largest producer — after Brazil, the US, the EU (with the UK), China and Turkey.
Chickens represent Ukraine's animal husbandry bright spot, increasing by 2% y-o-y, to 211.5 million head on Feb. 1, reports the State Statistical Service. By contrast, the national cattle herd – milk cows and beef cows – were down 7% y-o-y to 3.1 million. Similarly, pigs were down 5.2%, to 5.6 million heads. Sheep and goats were down by 5.7%, to 1.2 million heads.
With demand for new office space strong in Kyiv, a record 255,000 square meters are to go on the market this year, more than double last year's amount, according to a new Kyiv office research report by the CBRE Ukraine, the real estate consultancy. Reviewing office buildings under construction, CBRE estimates the same volume of new office space will come on the market in 2021 and 2022.
IT accounted for 44% of the new office space take up in Kyiv last year. This was followed by industry and energy with 25% and by co-working and temporary offices at 12%. With IT growing at 20% a year in Kyiv, CBRE predicts that the current office vacancy rate of 8.5% will stay roughly same through 2022. "If in the next two to three years, demand will correspond to the supply, then significant fluctuations in rental rates are not expected," CBRE says. Due to IT companies demanding large floor plates – often 4,000 square meters or more — many office construction projects are fully pre-leased, reports CBRE.
Residential housing increased by 27% last year y-o-y, to 11 million square meters. Newly commissioned housing was almost evenly split between single family houses – 53% — and apartments – 47%. Of the total, 62% were in urban areas. Kyiv City led the nation, with 1.1 million new square meters.
The schedule for 'big privatization' tenders – over $10 million – is: Dnipro Hotel and United Mining and Chemical – May; Odesa Port-Side Chemical Plant – August; President Hotel – October; Electrotyazhmash – November; Centrenergo – December. To prepare for sale, the State Property Fund is installing new managers. It is unclear how much success the Fund is having in annulling 'poison pill' management contracts.
One million additional cars may hit Ukraine's roads this year, if current registration figures hold up. In January and February, 61,000 used imports and 14,000 new imports were registered, reports UkrAvtoProm, the auto industry association. Car sales usually pick up during the course of the year.
Ukraine's first concrete highway – a 160 km road used by Poltava grain trucks going to Dnipro – must be completed by the end of this year, President Zelenskiy vowed Thursday on a site visit. The north-south N-31 highway runs from Reshetilovka, Poltava Oblast to Dnipro, where there are road, rail and river connections to the Black Sea.
4G mobile service could be in all 52 stations of the Kyiv Metro by this time next year — if the Kyiv City Council sets tariffs as a meeting on Thursday, Alexander Komarov, Kyivstar CEO, said at a 4G test launch last week at Akademistechko station, the western terminus of the Red Line. With 4G, the total investment in the Metro by Ukraine's big three mobile operators – Kyivstar, Vodaphone Ukraine, and lifecell – will total $20 million, estimated Oleksander Kogut, Kyivstar's director for regulatory support. Last summer, Chinese technology giant Huawei won the tender to supply the mobile equipment for the 69 km largely underground system, which is used by 1.3 million riders every weekday.
From the Editor: With coronavirus and the oil price collapse threatening to push the global economy into a recession, it does not help that Ukraine has no Economy or Energy Minister. If the world turns to the IMF for help this spring, it does not help that Ukraine played footsy with the IMF for six months. If food riots and political fires break out around the world, Ukraine may discover it is priority number 38. With Best Regards, Jim Brooke jbrooke@ubn.news