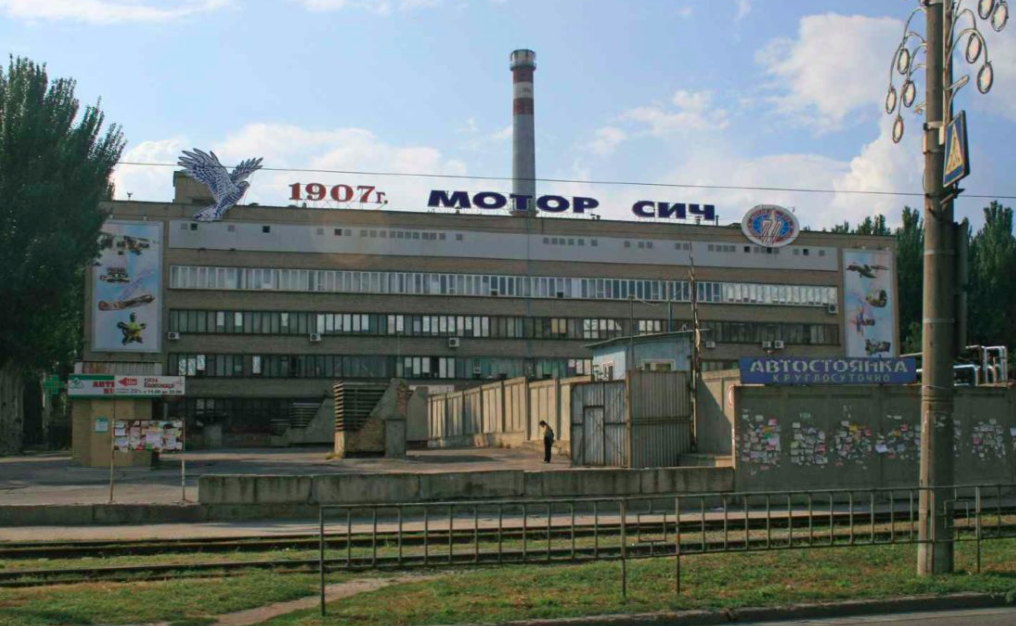 Monday, February 1
Ze Sides with Biden on Motor Sich, SBU Agents Break up Chinese 'Shareholders Meeting'…Ukraine's First IKEA Opens Today in Kyiv…Epicenter, Foxtrot Report Strong Retail Growth…Sheraton Plans to Open in Kyiv By Year End…Kyiv Moves to Lengthen Sikorsky Runway…Russia Shuts Off Donbas, Crossings Down 99% yoy
State Security agents yesterday broke up a 'shareholders meeting' in Zaporizhia of Chinese and Ukrainian investors claiming ownership of Motor Sich, the helicopter and jet engine giant. On Friday, President Zelenskiy came down decisively on the side of the US, placing 3-year sanctions on four Chinese companies close to the Beijing government and on Wang Jing, the head of Skyrizon Aircraft Holdings, the main Chinese investor company.
Two weeks earlier, Wilbur Ross, then US Commerce Secretary, added Skyrizon to a list of companies classified as prohibited military end-users, saying its activities threaten U.S. national security. Ross said: "Skyrizon — a Chinese state-owned company — and its push to acquire and indigenize foreign military technologies pose a significant threat to U.S. national security and foreign policy interests."
Before sending agents to break down the doors of the meeting, Ukraine's State Security agency, or SBU, warned Sunday that it "is documenting the facts of preparation for the destruction of the production facilities of the company." For three years, the SBU has sought to block the takeover of Motor Sich, noting the China has a military helicopter production contract with Russia, a country that is waging a proxy war against Ukraine.
Ukraine's "actions are a barbaric robbery and a serious violation of the legal rights and interests of Chinese companies operating abroad, an unprecedented disrespect for the principles and rules of international trade," Skyrizon warned angrily in a press statement Saturday. "Sanctions against the company are erroneous and stupid actions that can only scare away potential investors from all over the world from Ukraine, finally drive the already dying aviation industry of Ukraine into a desperate situation."
Skyrizon vowed to proceed with its $3.5 billion suit against Ukraine. China last year became Ukraine's large trading partner. Ukraine's two-trade with China through October was $12 billion. By contrast, Ukraine's trade with Russia and with Germany was $6 billion. After Washington moved against Skyrizon, China's Ministry of Commerce said the United States was using "all kinds of excuses" to suppress Chinese companies abroad.
Skyrizon's Ukraine partner, DCH Group of Oleksandr Yaroslavsky, was more cautious, saying yesterday that "leading law firms" had concluded that "the Chinese investors are bona fide buyers and legal owners of the acquired shares in PJSC Motor Sich." However, the Kharkiv group concluded: "All further actions of DCH will be carried out considering our interest in the development of the Ukrainian aircraft industry and exclusively in the legal field."
Companies from several NATO countries, including Turkey, have looked at purchasing parts of Motor Sich, a conglomerate that employed 21,000 workers a decade ago. When the war broke out between Ukraine and Russia in 2014, Motor Sich lost its biggest customer and has been struggling ever since. Foreign Minister Dmytro Kuleba said Friday: "I do not see any connection between the situation with Motor Sich and the general investment climate in the country."
IKEA opens its first bricks and mortar store in Ukraine today, at Kyiv's Blockbuster Mall, the company announces on Instagram. The store will be the first in SE Europe new 'city format' – 5,000 square meters, instead of the usual 30,000 square meters. The Swedish furniture retailer has tried to enter Ukraine for the last 15 years. It was blocked first by corruption then by construction delays at Ocean Mall.  Last May, IKEA started an internet store and was immediately overwhelmed. Since it opened distribution points in three Kyiv shopping centers:  Auchan Rive Gauche, Metro Cash & Carry and Lavina Mall.
French sportswear brand Decathlon opens this spring its third store in two years in Kyiv. With the new store, Decathlon will have 8,500 square meters of retail space in Kyiv – in Prospekt mall, Lavina Mall, and Retail Park.
Last Monday, the first day after the January lockdown, about 300,000 shoppers visited Epicenter shopping centers around Ukraine – up 50% yoy, reports the Epicenter K press service. Best sellers were household chemicals and personal care products – up 170%. "The surge in trade in the first days is quite expected, because during the three weeks of lockdown we constantly received dissatisfied feedback from customers who were not able to buy the necessary goods," said Vladimir Goncharov, deputy director general of Epicenter K, Ukraine's largest retailer.
Despite the harsh spring lockdown, Foxtrot achieved a 20% growth in sales of its retail electronics last year, Foxtrot CEO Alexey Zozulya reports. On line sales grew strongly, with 9 million people visiting Foxtrot.ua. Half of online buyers took advantage of the new 'self-pickup' service at Foxtrot stores. Sales through all channels registered this growth: smartphones +14%; TVs +28%; computer equipment +67%; and laptops +80%.
Marriott International expects to open its first Sheraton in Ukraine, at Kyiv's Olympiysky complex, by the end of this year, according to a press release. Delayed for a decade, the hotel project received new impetus last fall when the U.S. International Development Finance Corporation approved a $27 million loan for completing the hotel. The 14-story hotel will have 196 rooms and underground parking for 144 cars. The building stands at Velyka Vaslkyivska 55, between the sports stadium and the Olimpiyska metro on the Blue line. One kilometer to the north is Marriott's other hotel in Ukraine, Aloft Kyiv, at Esplanadna 17.
The Kyiv City Council has made a preliminary decision to expand Sikorsky's airport's lone runway by 22%, to 2,810 meters.  This would allow larger aircraft, such as Airbus A321, to land at Kyiv's Right Bank airport, historically known as Zhuliany. Potentially, this would mean flights arriving from as far away as Bangkok.
Russia-controlled Donbas has virtually closed itself off from Ukraine-controlled Donbas, according to figures cited by the Kyiv Post. From 250,000 weekly crossings in January, 2020, the number of weekly crossings fell to less than 1,000 last month. Closures that started last March to contain coronavirus have become permanent. Of seven crossing points, five are closed and two, one for Donetsk and one for Luhansk, work shortened hours, only allowing crossings by people with 'special permits.' "Bars are open, clubs are open, the border with Russia is open, the only thing closed is the crossing points into Ukraine," 'Darya, a young mother, tells Post reporter Oleksiy Sorokin. "Everyone knows (the militants) are just making money on it."
Editor's Note: An iron curtain has descended along the 420km line that separates Ukraine-controlled Donbas and Russia-controlled Donbas. As the Kyiv Post reports crossings have plummeted to less than 1% of one year ago. The Trojan Horse was the coronavirus quarantine. This quietly evolved into severe controls, then 'special permits' Presto! 2 million people are bottled up on the wrong side of the fence. It should not be a big surprise. Half of the population of Russia-controlled Donbas had already left – a migration that Ukraine's newly ascendant pro-Russian politicians prefer to ignore. It took East Germany 15 years of population drain before it started building its 'Anti-Fascist Protection Rampart' — the Berlin Wall. The price of that delay probably was not lost on one sharp KGB officer who served in East Germany from 1985 to 1990 – Vladimir Putin. For the rest of us, if you sleep through the history of the second half of the 20th century, you snooze, you lose. With Best Regards Jim Brooke