Since the beginning of the year, most Ukrainian exports have been directed to the EU.
Monday, November 28, 2022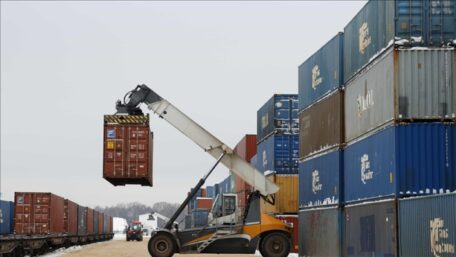 During January-October 2022, 63% of Ukrainian exports were directed to EU countries, many of them to the central and eastern regions, as reported by the Office for the Development of Entrepreneurship and Export. During the first 10 months of 2022, 63% of all Ukrainian exports were shipped to EU countries, which is 7.3% more than in 2021. Growth increased due to exports to Central and Eastern European countries such as Poland, Romania, Hungary, Slovakia, and Bulgaria. At the same time, exports to Western European countries fell significantly, including those to Germany by 20%, the Netherlands by 26%, and Italy by 52%. The export of Ukrainian products to Asian countries also suffered a significant 57% reduction of pre-war indicators. The largest trade partners of Ukraine in the region are Turkey and China, which accounts for more than 54% of total exports.
Support UBN team