New bodies have been discovered every day in Irpin since the Russian withdrawal. 
Wednesday, May 4, 2022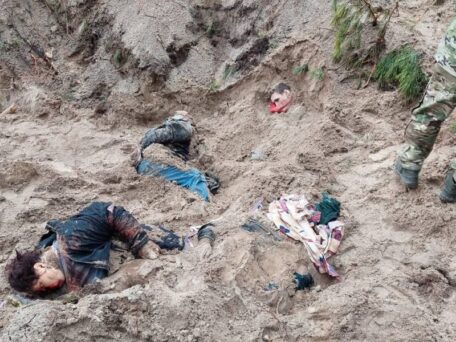 The bodies of 290 civilians have been recovered in the town of Irpin, outside of Kyiv, since the withdrawal of Russian forces, said Irpin Mayor Oleksandr Markushin. According to the mayor, 185 of the dead have been identified, most of whom were men. The most common cause of death was gunshot wounds. According to Markushin, at least five dead suffered brain injuries and starvation. Five residents were shot dead in the yard of a high-rise building and at the premises of a children's development center.
Support UBN team