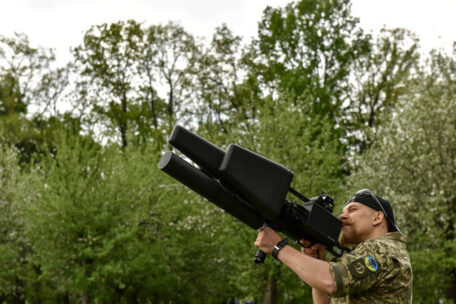 Wednesday, October 19, 2022
NATO will deliver signal jammers to shield Ukraine from drone strikes.
 NATO is set to deliver hundreds of jamming devices to Ukraine, possibly in the coming days, to help them counter the threat of drone strikes, Secretary General Jens Stoltenberg said. Speaking via video stream to a conference in Berlin, Stoltenberg said the counter-drone systems "will help them to address the specific threat of drones, including, of course, Iranian-made drones that are now causing a lot of havoc and suffering." The Alliance chief underlined Ukraine's need for various air defense systems for multiple threats, including for drones, saying it was a "huge task" to protect the country's vast territory.