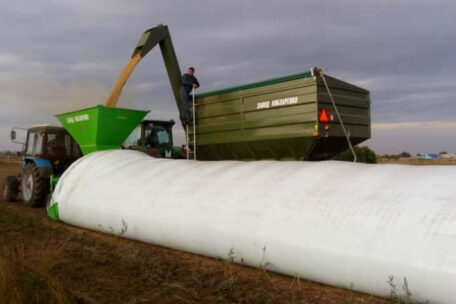 Wednesday, October 26, 2022
More than 2,000 Ukrainian farmers will receive grain storage help.
More than 2,000 micro, small, and medium-sized Ukrainian agricultural producers will receive grain storage services within the AGRI (Agriculture Resilience Initiative) initiative from USAID, the Ministry of Agricultural Policy reported. It is noted that USAID purchased more than 8,000 sleeves for grain storage, 29 grain packing machines, and transfer hoppers. The agency will also support the installation of modular grain storage hangars with a total capacity of 77,000 tons. Within AGRI, agricultural enterprises will have access to grain storage through 13 provider companies in different regions of Ukraine. Loading grain into sleeves for storage will begin by the end of October. The sleeves and equipment will be provided for free, but packaging and storage services will be charged.