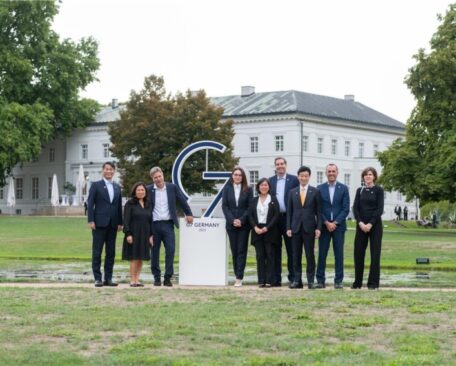 Friday, September 16, 2022
Investment and support for Ukraine were the main topics at Economic Ramstein.
Investment in Ukraine's economy and support for exports became the main issues discussed at the G7 trade ministers' summit in Germany, which was referred to as Economic Ramstein. During the subsequent discussion, the parties discussed the issue of investment insurance through the creation of new financial products within the Export Credit Agency framework. Another important topic at the meeting was the prolongation and expansion of decisions adopted by the governments that are designed to promote Ukrainian exports during the war in Ukraine. The G7 trade ministers expressed their understanding that circumstances will require the continuation of these temporary measures (removal of import duties, tariff quotas, anti-dumping duties, unilateral preferences). During the meeting, considerable attention was paid to expanding export corridors to the EU and creating new logistics routes.