The G7 will launch an investment opportunity map for Ukraine.
Friday, September 16, 2022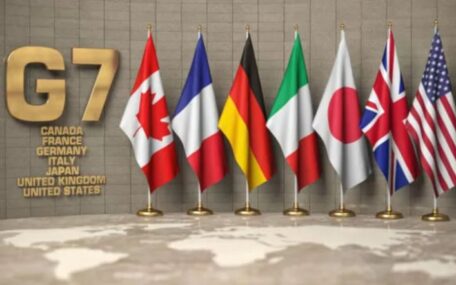 The restoration of Ukraine will cost €350B. According to Spiegel, the G7 countries plan to help Ukraine to attract foreign companies to aid the process. According to German Economy Minister Robert Habeck, German companies can already invest in Ukraine. Habek said that the G7 plans to create a map of investment opportunities for Ukraine. To this end, the relevant chambers of commerce and industry should combine their findings and use them to make it easier for foreign companies to participate in the reconstruction. Germany currently leads the G7 group of industrialized countries, which includes France, Italy, Japan, Canada, the US, and the UK.
Support UBN team