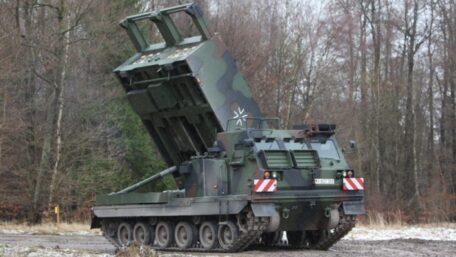 Friday, September 16, 2022
Ukraine expects more rocket launchers and equipment from Germany.
 German Defense Minister Christine Lambrecht announced that Germany will supply two more multiple rocket launchers and ammunition to Ukraine to bolster its defense. "We have decided to deliver two more MARS II multiple rocket launchers, including 200 rockets, to Ukraine," Lambrecht said at a German armed forces conference. Lambrecht also announced that a three-way exchange of armored vehicles involving Greece is almost completed, adding that Germany will soon hand over 40 Marder infantry fighting vehicles (IFVs) to Greece while it, in turn, would pass on 40 of its Soviet-built BMP-1 IFVs to Ukraine. Additionally, Germany plans to deliver 50 Dingo armored vehicles.