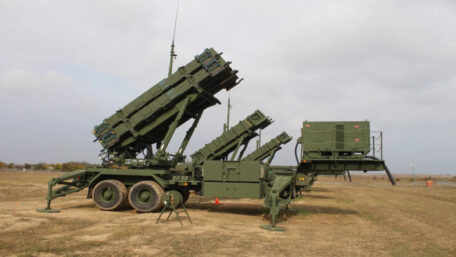 Thursday, November 24, 2022
Germany should transfer Patriot systems to Ukraine, not to Poland.
 It would be better for Poland's security if Germany offered the Patriot air defense systems, not to it, but to Ukraine, said the head of the ruling Law and Justice party, Jarosław Kaczyński. "I want to note that I am expressing my personal opinion here, but I believe that it would be best for the security of Poland if the Germans transferred this equipment to the Ukrainians and trained the Ukrainian crews with the condition that the batteries would be deployed in the west of Ukraine. This would allow, perhaps, Ukraine to shoot down enemy missiles more effectively than with the S-300," Kaczyński said. Moreover, he noted, it would protect Poland from events like that in Przewodów, where a rocket fell in the Polish village near the Ukrainian border.