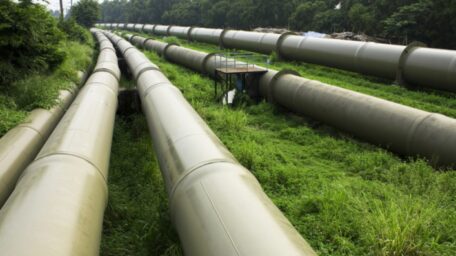 Monday, June 6, 2022
Gas transit through Ukraine has dropped to 9 billion cubic meters.
 In January-April 2022, compared to the same period in 2021, gas transit through the Ukrainian gas transportation system decreased from 14 billion cubic meters to about 9 billion cubic meters, said General Director of GTS Ukraine Serhiy Makogon. According to him, from January 1 to February 24, the Russian gas monopoly Gazprom did not use a significant portion of the reserve capacity of the GTS. But on February 24, the company increased its transit application to the contracted maximum (about 109 million cubic meters per day) – such capacity was utilized almost completely by the end of March. The head of the OGTSU added that since April, Gazprom had begun using a significant part of the reserve capacity again, though since May 11, transit has been significantly reduced (to 45-55 million cubic meters per day) after the shutdown of the Sokhranivka gas metering station.