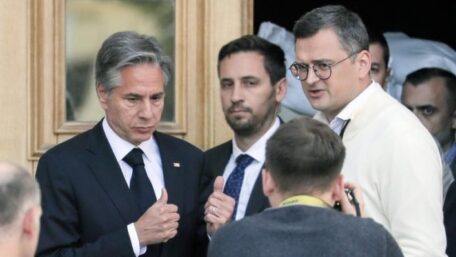 Friday, September 9, 2022
Antony Blinken visits Kyiv and announces $2.2B in additional aid for the EU region.
 The United States intends to provide $2.2B to bolster the security of Ukraine and 18 other countries in the region, Secretary of State Antony Blinken said during his unannounced visit to Kyiv. The Biden administration has informed the US Congress of its "intent to make a further $2.2B available in long-term investments under Foreign Military Financing to bolster the security of Ukraine and 18 of its neighbors; including many of our NATO Allies, as well as other regional security partners potentially at risk of future Russian aggression". This new funding is in addition to the latest $675M tranche of security assistance for Ukraine, which US Defense Secretary Lloyd Austin announced during remarks made in Germany.