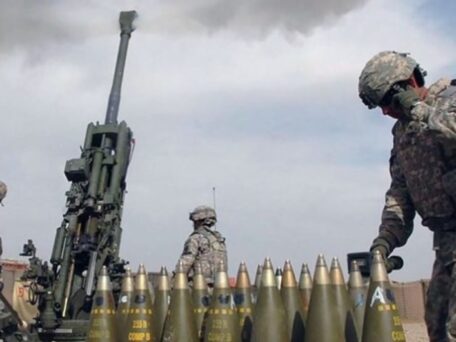 Friday, September 9, 2022
Most-Accurate US artillery shell is added to Ukraine's arsenal.
The Pentagon has sent Ukraine its most accurate artillery shell, the GPS-guided Excalibur, according to budget documents that confirm the previously unannounced addition to the military armament assembled to combat the Russian invasion. A plan to replenish the US stock of Excaliburs acknowledges for the first time that the Pentagon has been supplying Ukrainian forces with the shell, reported Bloomberg. Officials have sidestepped questions about the Excalibur despite reports that planning was underway to provide it and that it was already in use in Ukraine. The Defense Department will spend $92M in congressionally approved supplemental funds for procurement of replacement M982 Excalibur munitions transferred to Ukraine.