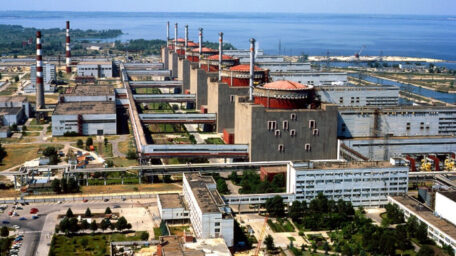 Tuesday, November 29, 2022
Zelenskyy's office believes that the occupiers will not be able to hold the Zaporizhzhia NPP.
Mykhailo Podolyak, the adviser to the the President's Office, said that the Kremlin plans to repeat the occupation of Crimea scenario. "They thought they would seize the ZNPP and some territories, write them into the Constitution, or say that Rosatom's jurisdiction would extend to the ZNPP. And the world would say: 'Okay. We won't admit it publicly, but on the sidelines, we'll say okay, let's assume it's yours'," Podolyak explained. According to the adviser, Russia will not be able to keep the Zaporizhzhya NPP, either factually or legally. It will be returned to Ukraine in any case. Podolyak added that the invaders will be forced to leave because their line of defense is gradually beginning to retreat to the Russian Federation's borders.