Russian forces are preparing for a Ukrainian counteroffensive across the Dnipro River.
Tuesday, November 29, 2022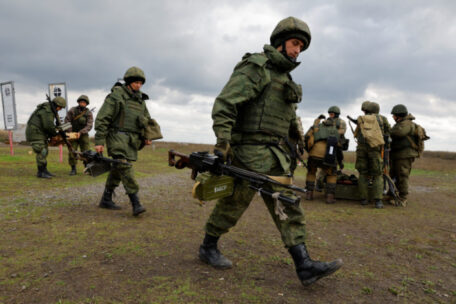 The defensive positions of the Russian army indicate that the Russian military leadership perceives the prospects of a Ukrainian attack across the Dnipro as a severe threat, the ISW believes. Russian forces have been digging trench lines and concentrating their forces in areas of eastern Kherson since early October 2022 in preparation for withdrawing from the west bank of the Dnipro River and Kherson City. Analysts note that the invaders do not plan to hold positions on the Kinburn Spit if the Ukrainian Armed Forces launch a counteroffensive against it. Analysts assume the Russians are counting on the fact that the Ukrainians will disregard the spit. They will attempt to prevent them from advancing to the mainland in the Kherson region and defend themselves against an attack in the area immediately surrounding the spit's junction with the mainland.
Support UBN team