Where do Ukrainians live in Poland, and who is paying for that?
Wednesday, November 16, 2022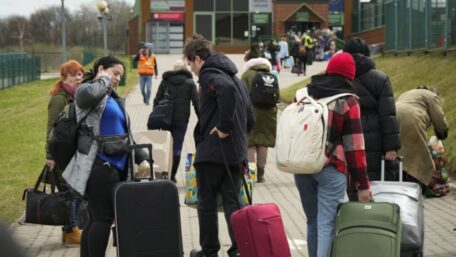 The majority of Ukrainians in Poland, 58%, rent housing at their own expense, and only 10% live at the state's expense  or through charitable organizations, according to Gremi Personal research data. Another 22% of Ukrainians are provided housing by their employers, and 10% of respondents say that Poles have provided them shelter in their homes. Each Polish family receives compensation from the state for 40 zlotys (320 UAH) per day for each Ukrainian, the agency clarifies. It is noted that 52% of Ukrainian refugees in Poland live in apartments, and 18% live in dormitories or hostels. 10% of respondents have settled in private houses, and 10% of respondents have taken shelter in Polish homes. 6% of respondents live in boarding houses or recreation centers, and only 4% of respondents live in hotels.
Support UBN team