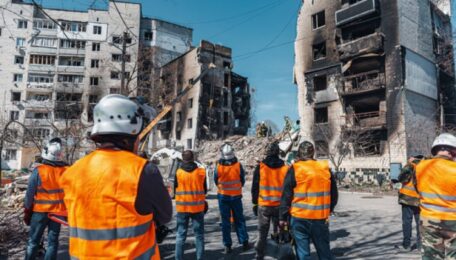 Wednesday, November 16, 2022
More than 1,000 unemployed people are already working in the Recovery Army.
In Ukraine, the Ministry of Economy said 1,036 unemployed people  are engaged in providing community service. Currently, these people are involved in socially useful work in five regions of Ukraine: Sumy, Kyiv, Chernihiv, Donetsk, and Poltava. Another two regions – Rivne Oblast and Volyn Oblast – are planning to launch this program soon. The ministry is convinced that this initiative will help Ukrainians, especially in small towns, earn money and rebuild their communities simultaneously. Participation in community service is voluntary. They are paid no less than the minimum wage, which amounts to UAH 6,700 ($180). In addition, these projects can be supplementally financed from regional budgets, which will increase the volunteers' salary.