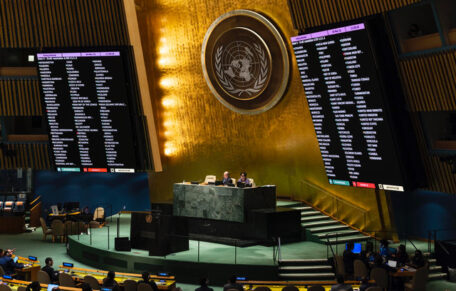 Tuesday, November 15, 2022
The UN General Assembly has adopted a resolution on reparations to Ukraine from Russia.
 The UN General Assembly, by a majority of votes, adopted the "Providing legal remedies and reparations in connection with aggression against Ukraine" resolution, prepared by Ukraine with co-authorship by more than fifty countries. The resolution contains a confirmation of the UN states' position in support of the sovereignty, independence, unity, and territorial integrity of Ukraine and a demand for the Russian Federation to withdraw all its armed forces from the territory of Ukraine within its internationally recognized borders. Furthermore, the General Assembly acknowledges that Russia should be held accountable for violations of international law, in particular its aggression, as well as for violations of international humanitarian law and human rights. Accordingly, the Russian Federation's legal consequences should include compensation for damages caused to Ukraine.