Washington is in a hurry to prepare Kyiv for a spring counteroffensive.
Friday, March 17, 2023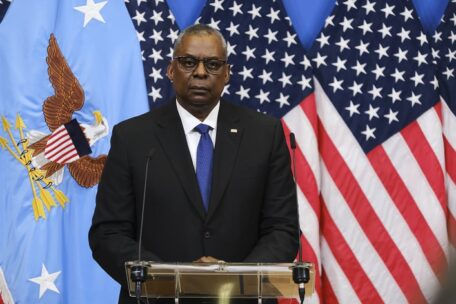 According to Politico, on Wednesday after the meeting of the multilateral national contact group on the defense of Ukraine, Defense Minister Lloyd Austin said that "Ukraine cannot waste time". Therefore, the coalition's members must quickly supply the promised equipment and weapons to Ukraine. US officials are focused on preparing Ukraine for a major spring offensive, which is expected to begin by May. Hundreds of Western tanks and armored vehicles, including bridge builders, are heading to Ukraine. The US and the European partners are also supplying huge quantities of ammunition and 155 mm shells, which Ukraine has identified as its most urgent need. According to officials, Kyiv has two options: advance south through Kherson to Crimea or move east from its northern position and then south, cutting the Russian land bridge. The second option is more unrealistic, politicians agreed.
Support UBN team