Russia has reduced its offensive pace and is preparing for a defense in Crimea.
Friday, March 17, 2023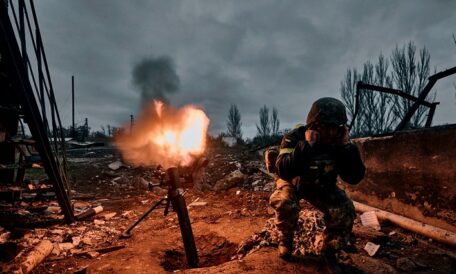 The overall speed of Russian operations on the front in Ukraine has decreased compared to previous weeks, the ISW reported. According to Oleksiy Dmytrashkivskyi, the spokesman for the Defense Forces of the Tavria Region, daily Russian ground attacks have decreased from 90-100 attacks per day to 20-29. He added that the Russian troops have lost their offensive potential resulting from significant losses of troops and equipment. "The Russian offensive operation in the Luhansk region is likely nearing its climax if it has not already ended. Although Russia has moved most elements of at least three divisions to the Svatove-Kreminna line," the analysts noted. They also indicated that the Russians had achieved minimal tactical success in the Luhansk region over the past week, and Ukrainian units have recently counterattacked and regained some territory in the area. As Ukrainian intelligence reported, the Russian military is preparing for defensive operations on the peninsula's territory.
Support UBN team