Results from the 10th Ramstein: Leopard 2, artillery shells, anti-aircraft missiles, and NASAMS.
Friday, March 17, 2023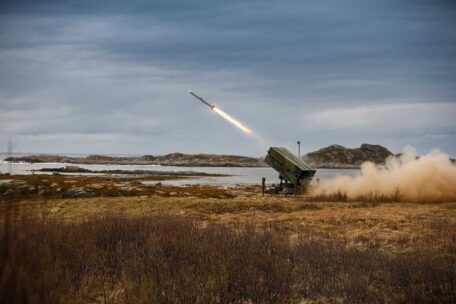 Spain has decided to deliver to Ukraine four Leopard 2 main battle tanks in addition to the previously promised six, Defense Minister Margarita Robles said at the tenth meeting of the Contact Group on Military Support to Ukraine. Spain will also supply the armed forces with additional M-113 tracked armored personnel carriers. Sweden plans to send 10 Leopard battle tanks and air defense equipment to the Ukrainian military. Norway will send two NASAMS systems, and the Netherlands and Slovenia will supply the necessary weapons in response to the immediate needs of Ukrainians, US Defense Secretary Lloyd Austin said. Canadian Defense Minister Anita Anand said that the country plans to send about 8,000 155 mm artillery ammunition and 12 anti-aircraft missiles to Ukraine. The government will also provide more than 1,800 105mm training rounds to accompany the transfer of Leopard 1 tanks from Denmark, Germany, and the Netherlands. Canada itself will provide eight Leopard 2 tanks to Ukraine in the coming weeks.
Support UBN team