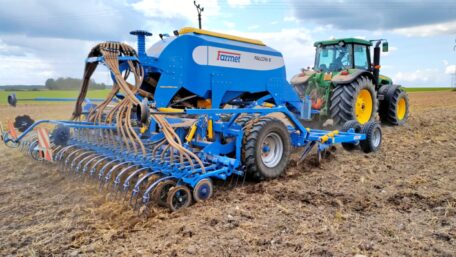 Tuesday, September 13, 2022
Ukrainian farmers might switch from grain to oil crops.
The Ministry of Agrarian Policy of Ukraine predicts that this fall, Ukrainian agricultural producers will reduce the area for ​​grain crops by approximately 25-35%. According to Deputy Minister Taras Vysotskyi, "We should not expect a reduction in rye planting in the area because its cultivation is oriented towards the domestic Ukrainian market. However, the situation is different with winter wheat and barley. Because of the blockade of the ports, there are still stocks of this year's harvest." In addition, Vysotskyi added, due to the complex logistics of grains, Ukrainian agribusiness is reorienting itself and is increasingly betting on oil crops. He noted that Ukrainian farmers are already choosing oil crops as an alternative to grain crops and increasingly planting rapeseed, sunflower, and soybeans.