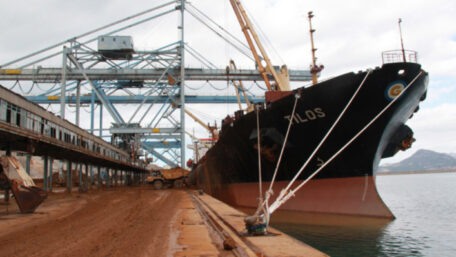 Friday, August 5, 2022
Ukrainian exporters are offered port facilities in Montenegro.
The Embassy of Ukraine in Montenegro suggested that Ukrainian exporters consider the possibilities of the local port of Bar. Its capacity reaches five million tons per year, of which only 50% is used, reported the Transport Logistics Center of Ukrzaliznytsia. Port Bar has several specialized terminals: dry bulk, liquid, RO-RO, and a general cargo/container terminal. "The Montenegrin side has expressed interest in establishing cooperation with Ukraine," the message reads. Port Bar, which is approximately 750 km from Chop, cooperates with forwarding companies from Serbia. One of them – Panšped – is ready to establish a logistics route from Ukraine to Montenegro. It can utilize available Serbian Railway cars if they are needed.