Ukraine's 2023 state budget passes the first reading.
Monday, October 10, 2022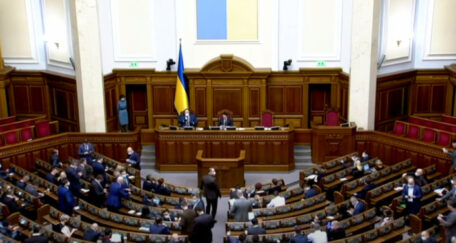 Deputies have adopted a resolution on conclusions and proposals for the document, the Ministry of Finance said. In the 2023 state budget draft, 45% of expenditures are planned for security and defense, which is 17.8% of the national GDP. The primary income and outflow figures for the state budget: UAH 1.1 trillion in revenues and UAH 2.3 trillion in expenditures from the general fund, covering the deficit through macro-financial assistance from international partners and the sale of military bonds, 16% earmarked for social programs to support Ukrainians, 7% for health care, 6.2% for education, UAH 24B  in aid to the communities of the liberated territories, UAH 19.4B for the Fund for the Elimination of the Consequences of Armed Aggression, a continuation of the 5-7-9% preferential lending program and grants.
Support UBN team