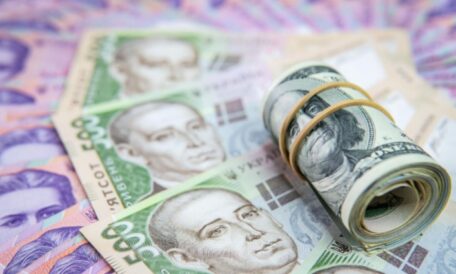 Monday, October 10, 2022
In 2023, every fourth hryvnia will be used to service the national debt.
Next year, the Accounting Chamber of Ukraine reported that 25% of budget revenue will be used to service the state debt. According to the agency, next year the state debt will double compared to the current level reaching UAH 6.4T. To finance the budget deficit in 2023, the government anticipates raising UAH 1.7T through state borrowing. This would amount to 56% of all the state budget's financial resources. 95% of borrowing is planned to be carried out on the foreign market. First, these are the IMF funds of UAH 633B ($17.3B) and US creditors with UAH 576B ($15.8B).