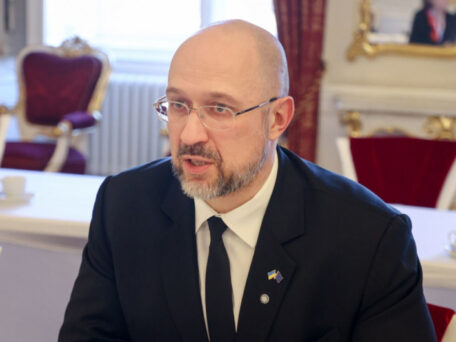 Friday, October 14, 2022
Ukraine voices the requirements to its Western partners regarding the reaction to Russian attacks.
"More sanctions against Russia and more aid for Ukraine. This is how the world should react to every Russian terrorist attack," Prime Minister Denys Shmyhal said. Shmyhal believes Russia is paying too small a price for its war crimes. According to World Bank forecasts, Russia's economy will shrink by 4.5% this year. However, the prime minister feels that this is not sufficient to stop the aggressor. Shmyhal noted that Ukraine needs substantial financial assistance, in the amount of $55B, from its partners in 2023. This will cover the state budget deficit of $3.5B per month and provide another $17B for rapid recovery projects. The prime minister has also called on Ukraine's allies for assistance in confiscating frozen Russian assets, with the understanding that these hundreds of billions of dollars should go to rebuilding what has been destroyed by Russia.