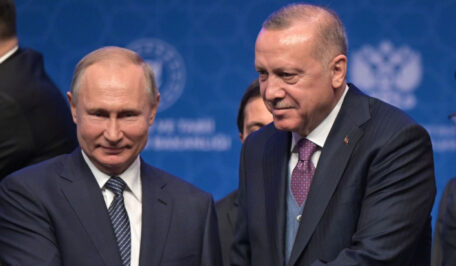 Friday, October 14, 2022
Putin proposes the creation of a gas hub in Turkey as pressure from the West increases on Russian energy supplies.
 The Russian President suggested a gas hub plan to Turkish President Recep Tayyip Erdoğan on Thursday, stating that if there were interest from Turkey, they would consider its feasibility. "If Turkey is interested and we see interest from buyers, we could consider building another gas pipeline system and creating a gas hub in Turkey to sell to other countries. The possible buyers would be both third countries and European ones," Putin said on the sidelines of the Conference on Interaction and Confidence-Building Measures in Asia summit in Astana, Kazakhstan. If plans for the hub were to move forward, it would be a platform to not only supply but also to determine prices, Putin added.