Ukraine struck occupied Sevastopol and damaged a Russian ship and a submarine; Russia struck Odesa.
Thursday, September 14, 2023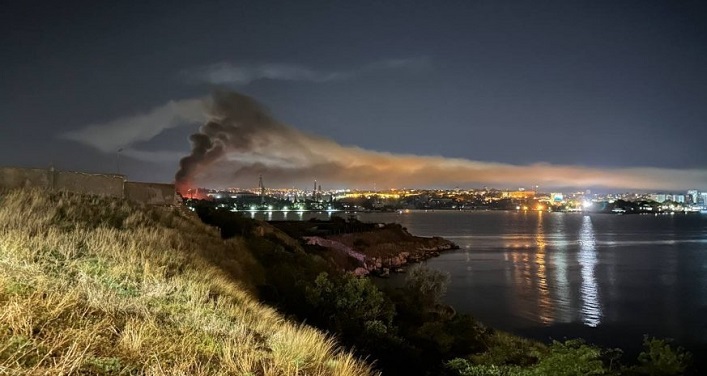 Ukrainian Intelligence has confirmed the destruction of a large amphibious ship and a submarine belonging to the Russian Federation in temporarily occupied Sevastopol. Also, the armed forces damaged the Ordzhonikidze ship repair plant in the strike.
According to footage from multiple media outlets, the Rostov-on-Don, a diesel-electric submarine, and the Minsk, a large amphibious assault ship, were both damaged. According to another version, the KILO, a missile carrier armed with Kalibr missiles, and the Ropucha, a large amphibious assault ship, could have also been damaged.
In addition, on the night of September 13, Ukrainian kamikaze drones attacked the Redkinsky Research Plant in the Tver region of Russia, according to Ukrainian Intelligence. The damaged plant produces Decilin – aviation fuel for Russian forces.
In response, Russia struck the Odesa region with drones for more than four hours. Ukrainian air defense forces shoot down 32 out of 44 enemy objects. As a result of shelling, port and civilian infrastructure was damaged. Seven people were injured in Reni and Izmail.
Support UBN team