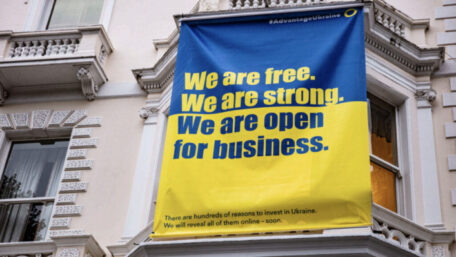 Wednesday, November 9, 2022
Ukraine received 370 investment requests.
In the two months since the Advantage Ukraine investment platform launch, Ukraine received more than 370 requests, as announced by the Ministry of Economy. More than 100 requests were received from strategic and portfolio investors from the US, Great Britain, Germany, Denmark, Belgium, the Republic of Korea, and other countries. Investors are primarily interested in innovation and technology, agro-industrial complexes, mining, infrastructure, industrial production, and logistics. Projects in the energy and defense industry are also of great interest. Deputy Minister of Economy Oleksandr Hryban noted that the ministry is actively working with international partners on the mechanism of military risk insurance and attracting debt financing from Micro Finance Institutions (MFI) to implement investment projects.